Autumn Horse Day Camps Start September 10th, 2022
ALL CAMPERS MUST BRING THEIR MASKS, although it will be determined during the session if they needed to be worn.
1. Our day camps will only have a maximum of 10 riders (campers) and 2 instructors in each session. These are horse-available programs.
2. Our horsy friends can enjoy the outdoors in a healthy activity with horses. We've been practicing "social distance" for many years in the form of equine safety space., i.e. keeping camp horses a minimum of 10 feet apart.
3. During breaks away from the horses, campers should remain a minimum of 6 feet apart.
4. We maintain our restrooms with soap, water, and paper towels for hand-washing.
5. If they wish, campers may bring individual bottles of hand-sanitizer, hand-wipes, and gloves to wear while grooming and hoof picking.
6. Camp hours are Saturdays, 9-5:30 PM for Wild West Campers.
7. Camp shows are the last Saturday of the sessions at 4PM.
8. And of course, campers should only come to horse camp when they're healthy to keep other children and the teachers safe.
Have you been to Camp Horse Country before? Sign up now for one of our sessions and use our
Returning Rider Discount Coupon
.
It's good until December 31st, 2022.
Counselor-In-training leadership camp
Are you 12 -16 years old? Be a Tween/Teen Camp Counselor.
Been to Camp Horse Country before? Be a Peer Counselor.
We RIDE a lot!!! And Teach! And Train!
CHOOSE YOUR CAMP HORSES & RIDE ALL DAY!
Trail Rides * Arena Riding * Corral Riding * Horse Show * Stall Cleanin' , *Tack Cleanin' * Horse Cleanin' * Leadership Training * Fun * Lessons, * Super-Educational * Huge Discount for all the Summer Camps You Do! * Cowboy Dressage * Challenging * Fun *Barrel Racing * Wow!
3 Saturdays each month; 9AM ~ 5:30PM September 10, 17, 24, 2022
October 8, 15, 22, 2022
TOTAL COST: $235.00
Under 12? Yes, you can be a Junior Camp Counselor if you have your instructor's permission,
Autumn C.I.T. Leadership Camp Application 2022
or sign up for CIT Camp next spring or summer.
2023 C.I.T. Spring-Summer Camp Application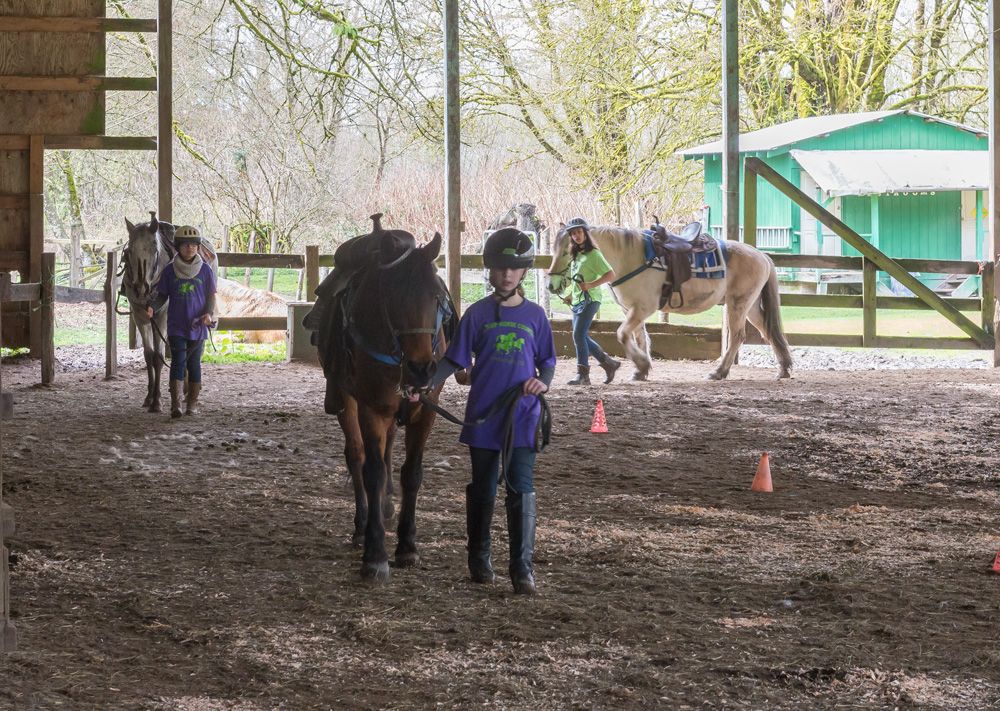 New Riders ~ 8 to 14 years old
Up to 3+ Hours in the Saddle Each Day!
Ride one day a week on Saturdays ~ Got Carrots?
Trail Rides, Riding Lessons, Games on Horseback, Learn to Groom and Saddle, Western + a Horse Show
Horse Care ~ Stall cleaning, feeding & watering.
3 Saturdays each month; 10AM ~ 5:30PM
September 10, 17, 24, 2022 October 8, 15, 22, 2022 Total Cost: $400.00 + equestrian helmet rental
Why Choose camp horse country? Because we ride more!